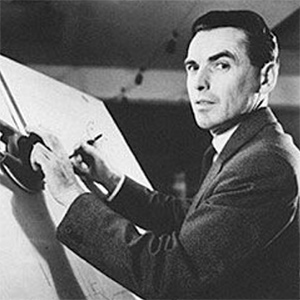 The Dutch designer Cees Braakman was born above the Pastoe factory in Utrecht. At the age of 17 he started working there himself. After the Second World War, he made a study trip to the US, where he was especially inspired by the Herman Miller Company of Charles and Ray Eames. Back in the Netherlands he started experimenting with techniques such as bending plywood, which resulted in the well-known Birch series, and designing with wire steel.
In the fifties and sixties, Braakman mainly emphasized modular storage solutions. In 1955, Pastoe launched Braakman's custom cabinets, where customers could choose from different types of wood and designs and assemble them themselves. In 1957, the teak version of the Made-to-Measure furniture system won a silver medal at the Milan Triennale.
In 1958 Braakman introduced the more formal, equally sleek U+N cabinet series (this collection, on the other hand, was not intended to be put together by the end user).
In particular, Braakman's Mobilo (Model PE03) cart (1953) is included in the Stedelijk Museum in Amsterdam. He died in Utrecht in 1995.
Check out our items by Cees Braakman: