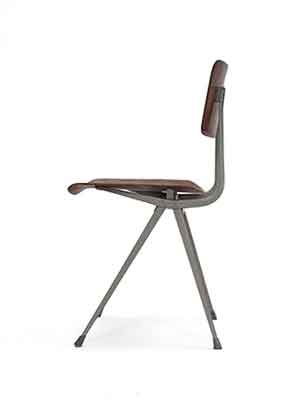 Ahrend was founded in 1897 as company in office supplies. In 1934 Ahrend took over De Cirkel, a company making furniture for offices.
After WOII Ahrend De Cirkel employed Friso Kramer. Friso Kramer designed many well known pieces of office furniture for Ahrend De Cirkel as the Revolt chair, the Result chair, the Repose armchair and the Reply drawing table. Another well known designer for Ahrend de Cirkel was Wim Rietveld.

In the 1950s, Ahrend took full advantage of the reconstruction and opened several branches abroad. Interesting product developments arose by attracting designers such as Wim Rietveld in addition to Schrofer.
In the 1980s, the company faced heavy weather and the company's title deeds were traded several times. But in the 1990s, Ahrend managed to innovate the products by attracting new designers such as Frans de la Haye. Today they mainly focus on the design and production of workplaces.
View some of our products from Ahrend de Cirkel here: