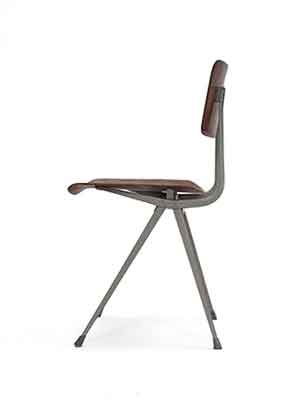 Ahrend was founded in 1897 as company in office supplies. In 1934 Ahrend took over De Cirkel, a company making furniture for offices.
After WOII Ahrend De Cirkel employed Friso Kramer. Friso Kramer designed many well known pieces of office furniture for Ahrend De Cirkel as the Revolt chair, the Result chair, the Repose armchair and the Reply drawing table. Another well known designer for Ahrend de Cirkel was Wim Rietveld.

Since the 50s Ahrend has grown into a world wide company with a focus on office design.