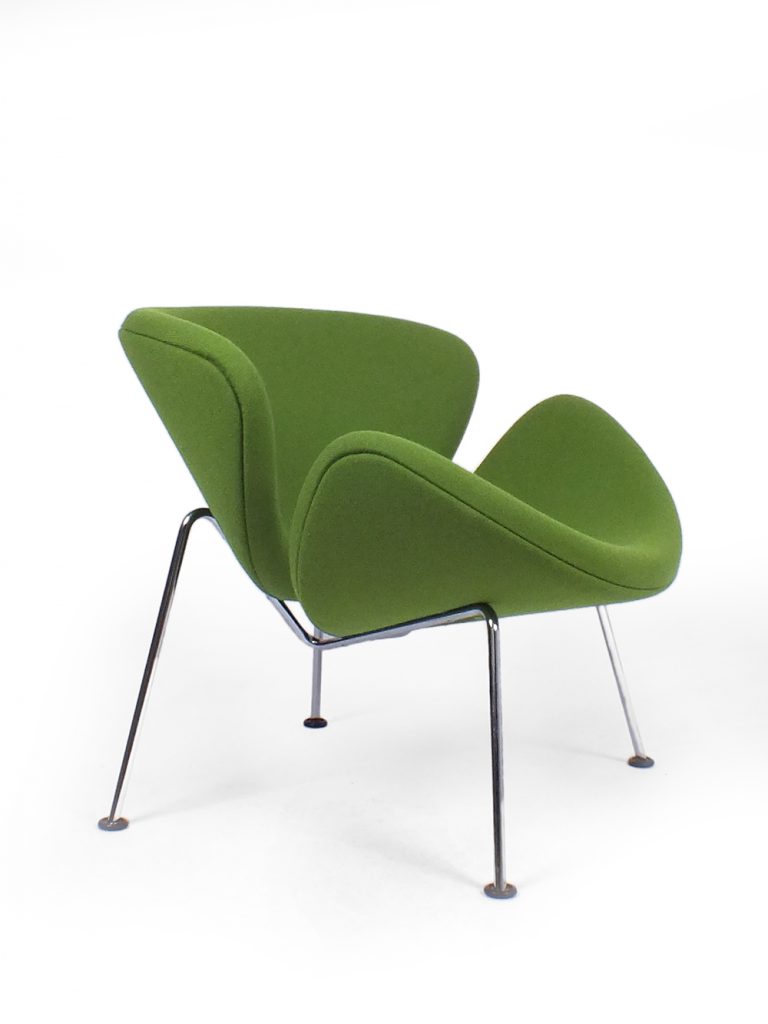 Artifort was founded in 1890 by Jules Wagemans in Maastricht as an upholstery company. His son (Henricus) took over the company and started making furniture himself. Initially, Artifort made classic wooden furniture, with designs based on Art Deco and the Amsterdam school.
After the Second World War, Harry wagemans (son of Henricus) presented a collection of modern wooden furniture under license from Scandinavian manufacturers, the so-called Dux furniture.
In 1939 Theo Ruth joined Artifort as head of design and in the 1950s he designed the famous Congo chair and Pinguin chair.
After a futile attempt to become a member of the "Stichting goed wonen", the designer Kho Liang Ie was asked to contribute ideas about the design policy. Kho ensured that the young designer Pierre Paulin and later the Briton Geoffrey Harcourt were involved in the company.
Since the 1970s, several great designers have collaborated with Artifort, such as Gijs Bakker, Japser Morrison and Marcel Wanders.
Artifort furniture can be found in the Museum of Modern Art in New York, Victoria & Albert Museum in London, Center Pompidou in Paris and Vitra Design Mueseum in Weil am Rhein.
View some of our products from Artifort here: