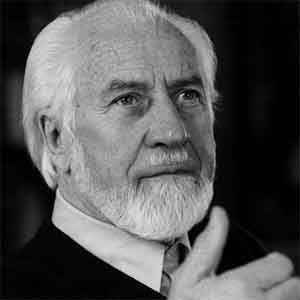 The Danish furniture designer Poul Cadovius was born in Frederiksberg (Denmark) in 1911.
In 1945 he founded the furniture production company Royal System. Shortly afterwards he got the idea to design a modular wall system, the famous Royal system. This wall system won the gold medal at the Finland Furniture Fair in 1950 and the silver medal at the XI Triennale di Milano 1957 and remains popular to this day.
In the mid-1960s he bought the famous furniture maker France & Son and renamed it CADO. However, he also continued to design France & Son and collaborated with the cream of the crop in Danish design; Grete Jalk, Arne Vodder and Finn Juhl. CADO closed its doors in the 1970s.
Although the Royal System was his most important contribution to Danish modernism, Cadovius registered more than 400 patents (including System Ultra and System Abstracta) during his long career.
Poul Cadovius died in 2011 at the age of 99.
See here some of our items by van Poul Cadovius: