In this privacy statement we explain what we do with your data and why. If you have any questions about this statement, please send us an e-mail: info@vaenonline.nl or call +31 (0)6-21412714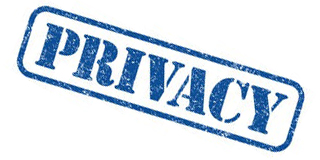 Which personal data do we process and why do we do that?
VAEN uses the information you send to us when you place an order, such as name, address and contact details. We use this information to deliver your order or to make a quotation on the delivery costs. In some cases, we provide contact details and address so that a third party can deliver your order.
How long do we keep your data?
We do not store your personal data longer than strictly necessary to deliver your order.
Sharing your data with third parties?
We will only give your personal data to third parties if this is necessary for the delivery of your order.
Mapping the visit and traffic on our website
On our website general visitor data are kept, including the IP address of your computer, the time you spent at our webpages and data that your browser sends. This data is used for analyzes of visitor and click behavior on our website. We use this information to improve our website. This data is anonymised as much as possible and is not provided to third parties.
Google analytics
We use Google Analytics to track how visitors use our website and how effective Google Adwords ads are to us. A cookie will transfer your surfing behavior on our website together with your IP address, to Google. Read Google's privacy policy for more information link and the Google Analytics privacy policy. Google uses this information to keep track of how our website is used, to make reports about our website for us and to provide Google advertisers with information about the effectiveness of their campaigns. Google may provide this information to third parties if Google is legally obliged to do so, or if these third parties process information on behalf of Google. We have no influence on this. We have not given Google permission to use information for other Google services thren for Google Analytics.
View, modify or delete data
You have the right to view, correct or delete your personal data. You can send a request for access, correction or deletion to info@vaenonline.nl. We will respond to your request as soon as possible.