To order
On every product page, there is a form with which you can send us a message; like that you want to purchase the article or that you want to know the transport costs. Please feel free to ask any question you want about our collection. You wil receive a confirmation email from us. And as soon as possible we will answer your question or reply how you can complete your order.
Buy / pick up in Woudenberg
It is possible to pick up your order at our warehouse (Maarsbergseweg 69, Woudenberg – The Netherlands). Please make an appointment by mail (info@vaenonline.nl) or call (06-21412704). We need to explain to you exactly how to get there. Payment in our warehouse can only be done in cash. You could transfer your payment to our bank account in advance before you come to our warehouse to collect your order.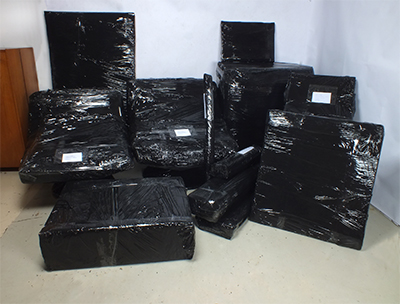 Shipping / delivery
We carefully pack all furniture that is transported with bubble plastic, cardboard and / or insulation foam. We send smaller packages with Postnl or GLS. For bigger packages we work with various international carriers. The delivery costs depend on the address / country and the size and weight of the package.
If you have questions about delivery, please send an email to info@vaenonline.nl
Personal delivery
Within the Netherlands, we can also deliver your furniture personally. Delivery within the city of Utrecht costs € 25, -. Outside the city, the costs depend on the distance. Do you want to know what it costs when we come to deliver something to you? Send an email to info@vaenonline.nl
Large and sea transport – on pallets or in crates
We have a lot of experience with shipping large batches and overseas furniture. We carefully wrap our furniture with bubble plastic and cardboard. With lashing straps, the packages are secured to a pallet. And sometimes a crate is made so that the furniture can make a long journey by boat or air cargo without any friction – and arrive safely at the customer. For more information mail to info@vaenonline.nl