About us
VAEN for mid century modern sofas, chairs, tables and lamps mainly from the Netherlands and Scandinavia. Also for teak sideboards and Dutch Design. At VAEN you will find brands and names such as Pastoe, Arne Vodder, Grete Jalk, Verner Panton, Martin Visser, Raak and Cadovius.
What is VAEN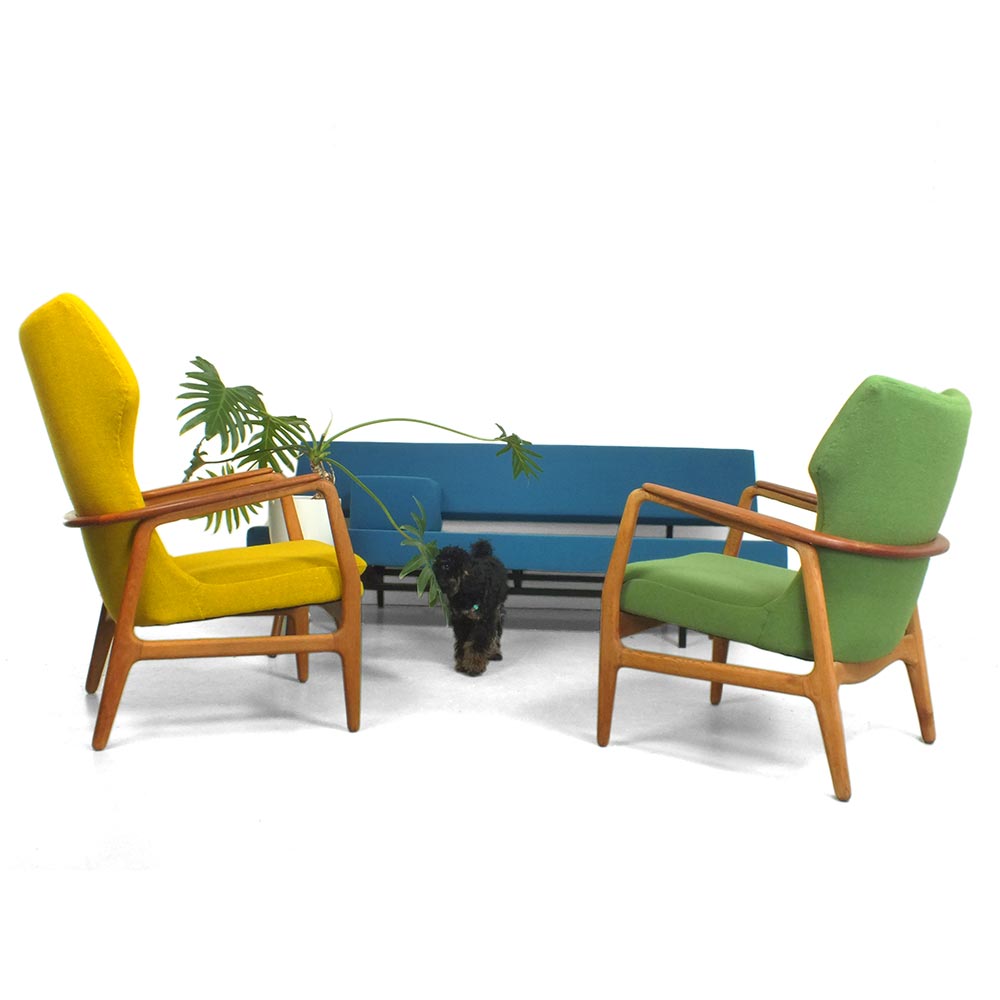 Since 2003 we share our love for mid century modern furniture: We had a shop for 16 years in Utrecht but we had to close down due to Corona. Now we sell online and have a showroom in Woudenberg (The Netherlands). Where you can visit on appointment.
Who are we
VAEN, that is Esrha, Jeannette and Mieke. All three of us have a great love for, and knowledge of, mid century modern furniture; the lines of the design, the choice of materials and the colors of the wood and the upholstery.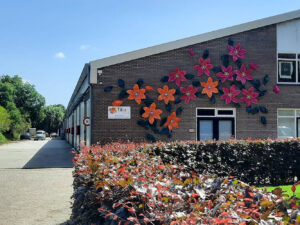 Our showroom is in the countryside:
Maarsbergseweg 69
3931 JG Woudenberg
The Netherlands
hall door 8
+31 (0)6-21412704
open only on appointment – so give us a call
How do we work?
We inspect our furniture thoroughly for imperfections and have the furniture professionally restored if necessary. Most sofas and chairs are re-foamed and re-upholstered, metal parts are professionally provided with a new layer of powder coating and lamps are rewired. After the restoring process we describe and photograph not only the beautiful and characteristic details such as handles, organically shaped armrests and transparent lines, but we also photograph the traces of use and (minor) repairs or damage.
In the past fifteen years, a lot of furniture has gone through our hands. Furniture with history that started a second life. And with success. We have many returning customers from home and abroad.
What can we do for you?
On this website and in our store we show you our furniture in detail. If your want to know more about one of our pieces or you're looking for something else. Please contact us. We are available for all questions about our furniture and like to help you!
e-mail: info@vaenonline.nl
telephone: +31 (0)6-21412704
Do you want to sell to us?
Do you have furniture that fits in our collection and do you want to sell it? Please send us an email with some pictures, as much information as possible about what you offer and tell us your price. If we buy from you, we offer a fair price. You can of course give us a call as well: +31 (0)6-21412704